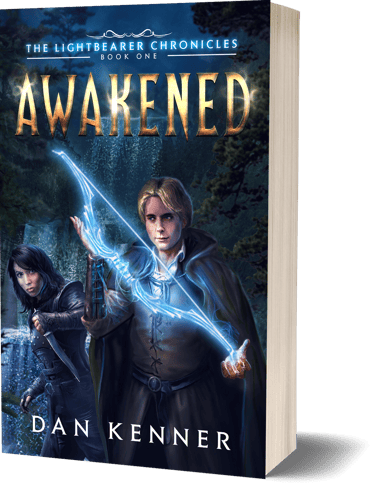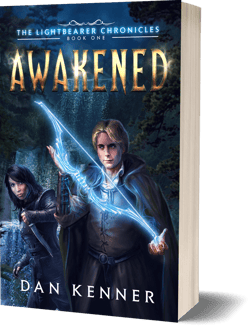 The fates of a simple fletcher's son and a seasoned assassin intertwine.
An explosive Awakening will determine if they live, or die.Marric's life in Wurren was simple, until the men came for him. Throw in a black-clad assassin, and things become infinitely complicated. With the threat of his impending Awakening to powers of Light, he and the assassin are forced to travel away from those in line of danger. Yet neither knows that they travel into the depths of an underground struggle for control, of their homeland, and of all people.
Awakened is the first book in The Lightbearer Chronicles trilogy, an epic fantasy saga. If you like J.R.R. Tolkien, Christopher Paolini, and Brandon Mull, then you'll love the immersive experience of a world thrown into chaos by a struggle between Light–and something even more foreboding.
Buy your copy of Awakened, and get swept into a new world today!
Book One of The Lightbearer Chronicles
Released: May 4, 2020 - Length: 406 pages (145k words)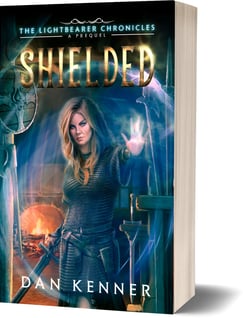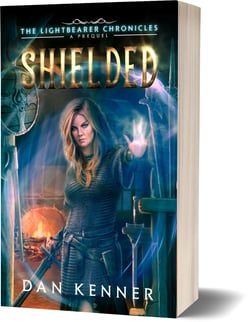 A boring life.
That's all Talatha asked for. For years that's how she'd been able to live, a wife to a talented fletcher, a mother to a newborn son.
But her Shield can only protect her for so long.
In a land where magic is veiled, forbidden by the monarchy, Talatha is forced to use her Shield to protect herself and her family from those who seek the power of Light, garnering forces for an underground war.
But now they've found her. What happens if her gift can no longer protect her or the ones she loves?